Whew! I had a hard time looking for my entry for this week's
PhotoHunt
theme -
Old-fashioned
. I've searched in my photo folders; and, there's none. I looked around the house and found my subject.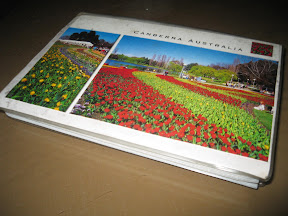 It's photo album. With the advent of latest and sophisticated technology - computer, internet, CD/DVD, digital camera, storing pictures in a physical photo album is becoming or already an
old-fashioned
. Instead, photos are being stored in computer's hard disk, CD/DVD and online photo album. Unlike the physical pictures, the quality of the digital pictures remains good and intact. Actually, physical pictures are now being converted digitally.
photohunt