March 10, 2008
– Monday.
At , we started rolling for another long trip back to
Manila
. I passed by a vulcanizing shop a few meters away to increase the pressures of my tires as we were loaded.
Aside from the six occupants and our baggages, we were carrying two sacks of rice and a crate of mangoes.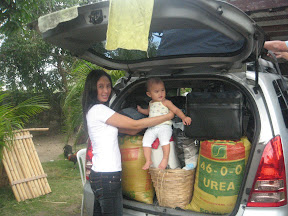 Our trip back was longer as it took us almost 14 hours.
We had fewer but longer stopovers.
I even worked along the way.
My boss called me up requesting me to review some important documents and he needed my comments in two hours.
But I'm still four hours away from home.
So, I just stopped over in a restaurant, took out my lappy and mobile phone, connected to the internet, opened my email and worked.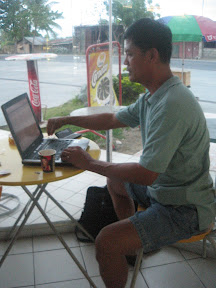 At close to , we were finally home exhausted from the longer trip but safely.