Last week, I was in Leyte for official business and stayed there for three days. On our way back to Manila, our visitors requested to pass by Leyte Landing Memorial Park to have a quick look and take some pictures before proceeding to Tacloban airport. The park is located in Red Beach, Palo, Leyte. It is adjacent to the McArthur Park Beach Resort.
I have been to this place many times. And, everytime I come here I always say, "I have returned and keep on returning!"
I took some pictures too. . .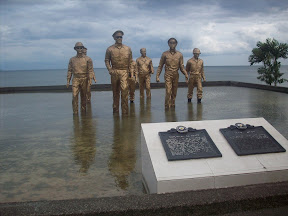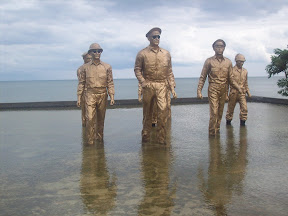 Every October, the Leyte Landing is being commemorated. In this year's 63rd celebration, the guest of honor was no less than the President Gloria Macapagal Arroyo. The Leyteno's had prepared for this event. Unfortunately, in view of the Glorietta-2 bombing last October 19, the President cancelled her trip.